Event Prefix indicates chapter - CSR (All Region) IL, IN, MI, MO, OH, KC
Click Drop Down Arrow to select each Chapter Calendar
Click Agenda for a List View of all events
Upcoming Events
Fall Drive & USGP F1 Watch Party Weekend!
Join our Fall Drive this year to Eagle Ridge Resort & Spa in Galena.

PLEASE NOTE: If you can't make the drive you can still join us for the Watch Party!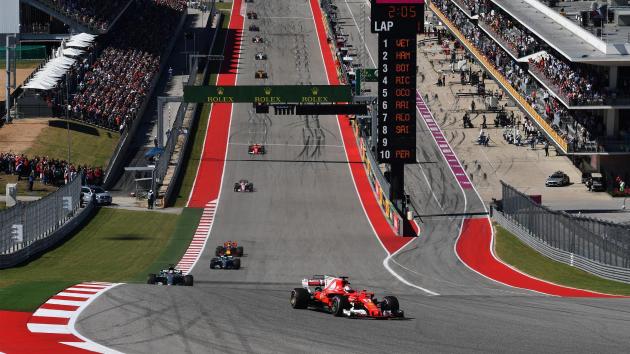 F1 US Grand Prix Gala
October 21 6:30pm
Austin Country Club
Ferraris, Dinner, Music!

Our Hill Country Chapter will host a fun-filled evening of dining and world-class music at the Austin Country Club.

Highlights include special Ferrari's, notable personalities in the F1 racing world, and music by Grammy award winning, Texas born, country artist, Rick Trevino!

The event sells out every year so don't wait to make your reservations!
Oak Brook Polo Match - "Horses & Horsepower"
Begins: Jun 09, 2019
Ends: Jun 09, 2019
June 9th – Oak Brook Polo Match - "Horses & Horsepower"
START YOUR ENGINES! The 2019 Oak Brook Polo Season kicks off with a "Best of the West" match-up between Ferrari Oak Brook and rival to the north, Passion For Polo. The anticipated match-up will also host the highly popular Horses & Horsepower Ferrari and Sports Car Rally before and during the match. Continental AutoSports Ferrari and members of the Ferrari Club of America and Classic Car Club of America will have their vehicles on display for event guests to drool over. Car owners and guests will have the opportunity to compete and vote for their "Fan Favorite" Ferrari and Sports Car, which will be awarded prior to polo festivities. Kick your summer off with us as we celebrate the Polo Club's 97th Season!
The Oak Brook Polo club is hosting the club for the 4rd Annual "Horses and Horsepower" polo match. We will have an informal Ferrari show on the polo field then parade the Ferraris across the field escorting the players & their horses to start the match. Expect a great variety of food & drink available. please Arrive Between 1-1:30pm
Members bringing a Ferrari to display will receive 2 complimentary VIP Saddle Club tickets which include elevated box seats and 1 complimentary glass of champagne per person during the divot stomp.
All attendees must register here:
Expect a great variety of food & drink available. please Arrive Between 1-1:30pm
Members also receive 25% off for additional tickets or to purchase a table using code: FCA19
https://www.eventbrite.com/e/season-opener-horses-horsepower-tickets-58291011986
Contact: Bobby Mueller: robert.s.mueller@icloud.com